WSQ Digital Marketing Courses Singapore
Learn essential digital marketing skills and tools hands-on from industry experts and certified trainers. Create powerful and dynamic digital strategies based on real-world training covering all key digital marketing disciplines.
These courses are co-validated by Equinet Academy. @ASK Training conducts the trainings for these courses.
*Eligible for Singaporeans, PRs, and Long Term Visitors Pass+ holders
Download All Courses and Programme Brochure
Complete the form below to download the All Courses and Programme Brochure and one of our course consultants will reach out to answer any questions you may have.
"*" indicates required fields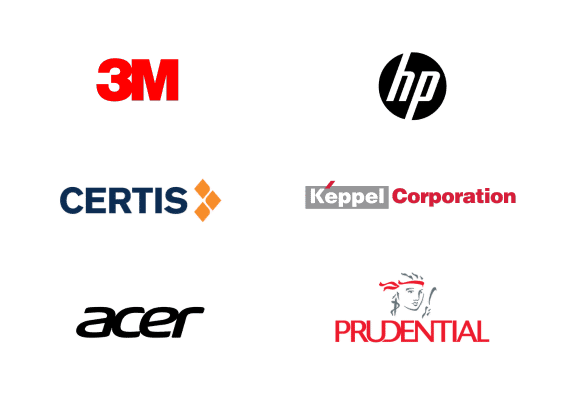 Digital Marketing Courses Designed for Job Seekers, Professionals and Business Owners
SkillsFuture Career Transition Programme (SCTP)
Our training courses are customised to meet the needs of both professionals seeking career growth, and businesses aiming to enhance their workforce.
If you're looking to kickstart your career in Digital Marketing, this Digital Marketing SkillsFuture Career Transition Programme (SCTP) is just for you. In this programme, you will be able to:
Develop your digital marketing portfolio
Build connections with fellow professionals
Secure a job in digital marketing
Work on real-world projects through freelancing
WSQ Advanced Certificate in Infocomm Technology (Sales and Marketing)
Taught by Industry Experts
Diploma in Digital Marketing
Level up your digital marketing skills and get certified.
Dive into key digital marketing pillars and amplify your skills with a Diploma in Digital Marketing.
This Diploma in Digital Marketing programme will equip you with applicable and job-ready digital marketing skills.
Taught by Industry Experts
Capstone project mentorship and coaching
Our digital marketing training centre offers a comprehensive and industry-leading education experience that sets us apart from the competition. With SkillsFuture Career Transition Programme and specialised digital marketing courses, we provide our graduates with the resources and support they need to succeed in their career.
Accredited Certification
Earn recognised certifications by Singapore's Workforce Skills Qualifications (WSQ). Our courses offer a credible pathway to professional growth in the field of digital marketing.
Learn from Industry Veterans
Our training courses are taught by seasoned experts in their respective fields, who bring years of practical experience to add to your learning journey.
Immersive Learning and Up-to-date Curriculum
Upskill with up-to-date courses to keep up with the fast-changing industry and gain latest industry insights. Dive into hands-on immersive learning experiences that are applicable to real-world scenarios.
Comprehensive Support
Our commitment doesn't end once the course finishes. Access complimentary post-training support, including course resources and invaluable advice through expert-led AMA sessions. Join our exclusive Insider community to share experiences and get advice from your peers as well as industry experts.
Hear from some of our graduate trainees
Puay Suan Sia
"I attended 2 days course on Integrated Digital Marketing Strategy. Trainer Eugene Tan is very knowledgeable and shared many examples and experiences so that it is easier for us to understand. Staff at ASK training ( JTC Summit) are friendly and helpful."
Candice Lum
"Trainer David is very knowledgeable with relevant industry knowledge and was able to answer all questions raised. ASK Training Centre is also a very well run centre with friendly and helpful staff and ensures safe distancing and all requests of students are met. I strongly recommend everyone to attend SEO class at ASK Training Centre. Kudos to ASK team!
I will return to attend other courses like Digital Marketing."
Daniel Ariffin
"Trainer was very competent and trained the attendees well. There was a lot of banter going on as there were attendees of different levels with all Q&A attended to professionally , which made the learning process more interesting as compared to simply going by the books. Training syllabus and the manual provided were adequate and well laid out. Training facilities were excellent and the pantry well stocked for the rest breaks."
Have Questions?
Speak to our programme consultants and have them answered!
"*" indicates required fields