Microsoft Excel Courses Singapore
Are you looking for Microsoft Excel training courses in Singapore to increase your work productivity and achieve professional growth?  As a SkillsFuture Singapore-certified Approved Training Organisation (ATO) since 2014, we offer an extensive range of Microsoft Excel training courses. By enrolling in these Excel courses, you will pick up skills and competencies that are in demand and highly sought after by employers in Singapore.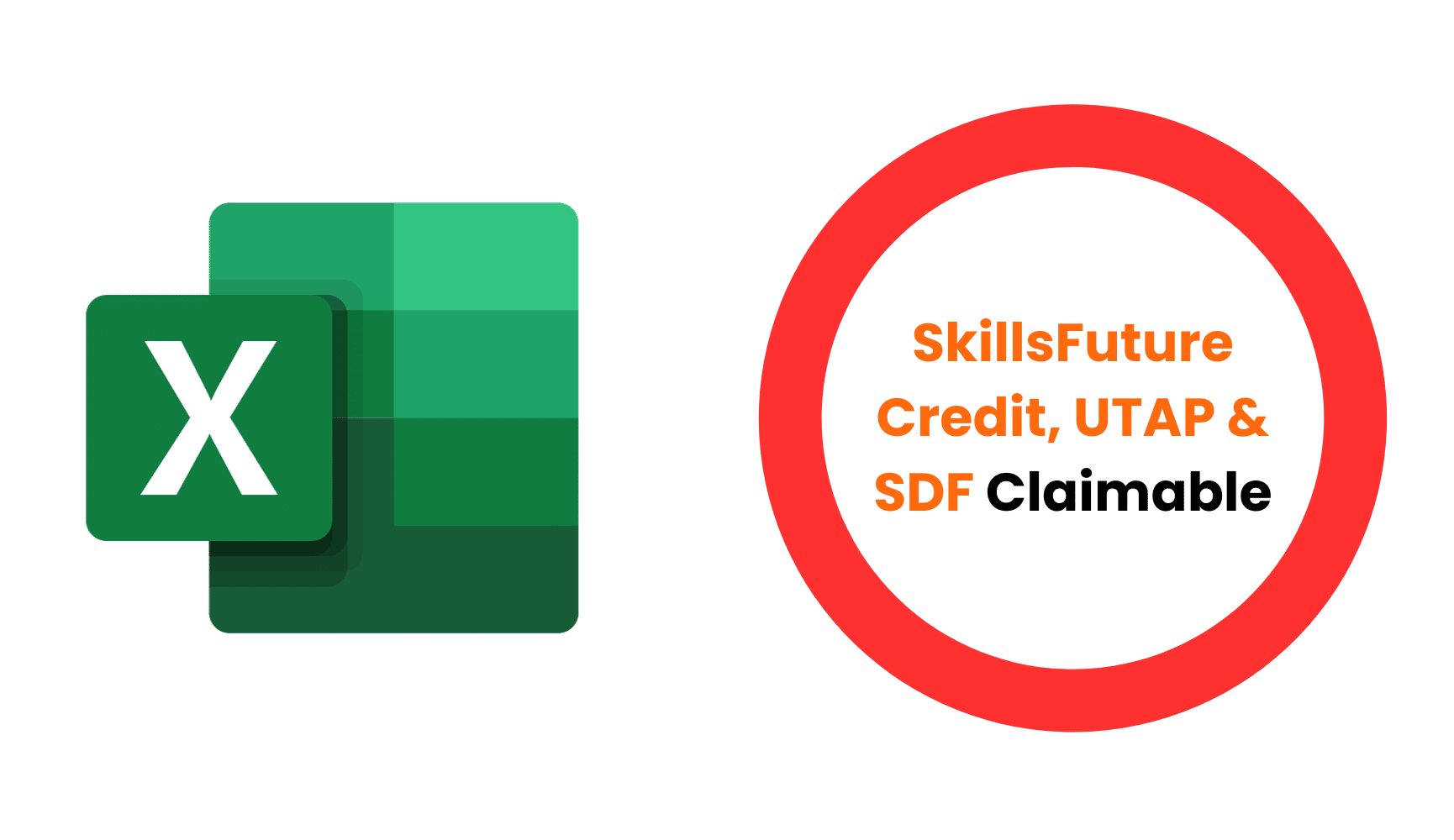 *Funding not applicable to all courses. Refer to individual course pages for funding eligibility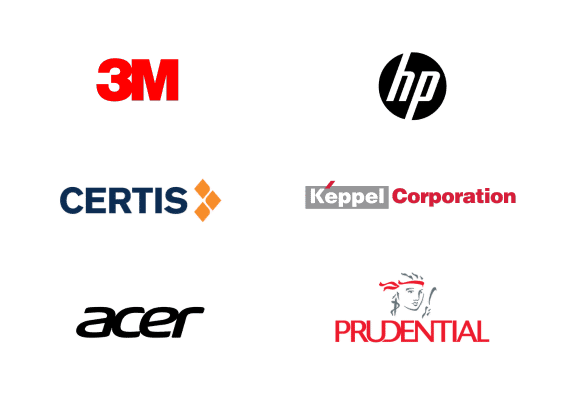 Why Attend Microsoft Excel Training Courses?
Microsoft Excel
is a leading spreadsheet software programme that doubles up as a powerful data visualisation and analysis tool. Here's how mastering
Excel
will place you in a highly advantageous position in terms of your
career
and why you should attend our
Microsoft Excel training courses
in
Singapore
:
Increased Value to Employers
Even though Microsoft Excel skills are essential in today's corporate environment, not everyone is equipped with those skills. By mastering Excel skills through our beginner and advanced courses, you can significantly increase your employability and chances at promotions. Excel skills are transferable and can be applied across many different industries, so you can be assured that these skills will come in handy wherever you decide to go in the next step of your career.
Improved Productivity & Efficiency
If your job requires you to deal with huge amounts of data, mastering Excel will help you save a substantial amount of time. By going for Microsoft Excel training courses, you will learn how to better organise and analyse data and obtain meaningful insights in a fraction of the time.
Hone Skills in Data Visualisation and Reporting
With our data analytics courses, you will gain insight into data visualisation techniques using Excel's charting and graphing functions. You will learn how to create visually compelling graphs, charts, and dashboards to present data clearly. This skill is valuable for communicating insights and findings to stakeholders effectively. Should you also need help in improving how you communicate to stakeholders when presenting data, we also have communication skills courses to help you. 
Get Practical Application of Data Analytics
To fully grasp data analytics and refine your skills, it's important that you are exposed to real-world data analytics scenarios. With that, our data analytics with Microsoft Excel courses not only cover the different techniques through lectures. We refine your skills by applying what you've learned in practical exercises and case studies. With hands-on experience, you will be able to understand how data analytics can be implemented in different industries and job roles.
Gain Confidence in Continuous Learning and Growth
By building your foundation through our training courses, you can broaden your knowledge of data analytics and learn more techniques that will be an asset to your career growth. Our data analytics with Excel courses can help give you the drive to explore more advanced Excel functionalities and the latest trends in data analytics.
Popular Microsoft Excel Courses
Microsoft Excel 2019 – Basic Course
Learn the essential skills needed to create, edit and use basic formulas to extract data insights. In addition, learn page layout and format your spreadsheets for printing.
Taught by Industry Experts
Microsoft Excel 2019 – Intermediate Course
Learn how to manage data ranges, protections, create tables and charts, insert formulas and functions, trace errors, manage names, and how to sort and filter data. In addition, learn how to create VLOOKUP formulas, IF functions and simple Pivot Tables to report or summarize your data for more impactful reporting.
Taught by Industry Experts
Microsoft Excel 2019 – Advanced Course
Learn how to use advanced functions such as text formulas, date & time formulas, lookup functions, and understand formula errors.
You will be taught how to manage names, consolidate, organize and analyze data and to create pivot tables and record macros to automate repetitive formatting changes that you need to make to cells in your spreadsheet.
Taught by Industry Experts
Earn Your Certification
Earn a certificate of completion, validating your dedication to continuous learning and upskilling, while also enhancing your professional credibility.
Learn from Industry Veterans
Our training courses are taught by seasoned experts in their respective fields, who bring years of practical experience to add to your learning journey.
Immersive Learning and Up-to-date Curriculum
Upskill with up-to-date courses to keep up with the fast-changing industry and gain latest industry insights. Dive into hands-on immersive learning experiences that are applicable to real-world scenarios.
Hear from some of our graduate trainees
Jane Koh
"A great place to learn. Mdm Fong should be beautified by the vatican. Patient and explain the complexities in plain language without jargon. Came away with lots of new knowledge to improve upon my Microsoft Excel."
Ruth Quah
"Trainer Priscilla is very detailed in her explanation during the class and patient in teaching us on Excel functions. She is very helpful and made effort to assist us to find solutions for the problems we encounter even after the course has ended. Thank you!"
Emily Wee
"I have benefited from the training after learning the Microsoft Excel formulas and function to solve my work related documents. The trainer Zenn, Sandra and ASK support team have been very helpful. Highly recommend to attend training with them."
Have Questions?
Speak to our programme consultants and have them answered!
Contact Us
"*" indicates required fields
Take Your Microsoft Excel Skills
to the Next Level!