Are you in search of Microsoft Word training programs in Singapore that can enhance your workplace efficiency and facilitate your career advancement? As an accredited Approved Training Organization (ATO) by SkillsFuture Singapore since 2014, we provide a wide array of Microsoft Word training courses. Enrolling in these Word training programs will equip you with valuable skills and competencies currently in high demand among Singaporean employers.
Download All Microsoft Word Course Brochure
Complete the form below to download the All Microsoft Word Course Brochure and one of our course consultants will reach out to answer any questions you may have.
Download Course Brochure Form
"*" indicates required fields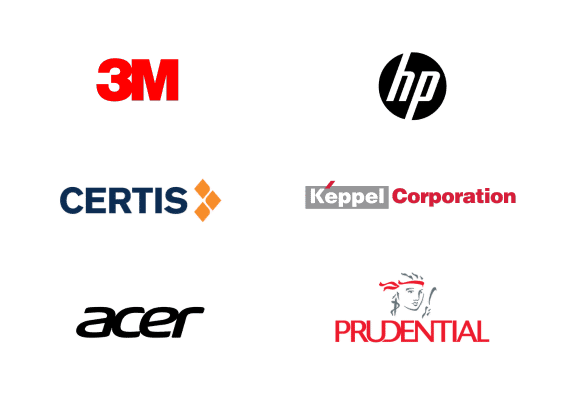 Why Attend Microsoft Word Training Courses?
Microsoft Word is a premier word processing software application with extensive capabilities for document creation and management. Discover why becoming proficient in Word can greatly benefit your career and why you should consider enrolling in our Microsoft Word training courses in Singapore:
Increased Value to Employers
In today's competitive job market, proficiency in Microsoft Word is often a prerequisite for many roles. Attending our courses and gaining certification can make individuals more attractive to employers, improving their chances of securing employment and enhancing their long-term job security.
Learn Advanced Skills and Techniques
Attending our Microsoft Word courses will empower learners with advanced skills and techniques that can significantly boost their productivity. They will learn time-saving shortcuts, formatting tricks, and collaboration features, enabling them to work more efficiently and effectively.
Microsoft Word 2019 – Basic & Intermediate
Learn how to create, save and close documents, edit text, format documents, enhance them with WordArt, SmartArt, Charts, Pictures, Tables and mail out your work with the mail merge feature. You will ready to work confidently to create a variety of documents in proper layouts and formatting for tables, paragraphs, sections, headers, and page numbers for professional use.
Taught by Industry Experts
Microsoft Word 2019 – Advanced
Learn how to leverage on more complex word processing features to improve your productivity when handling multiple documents and creating long documents and forms. The advanced formatting features taught can also help you to enhance the professional look and feel of your documents. You will also learn how to work with various themes, styles, document templates, create forms and format outlines, long documents and references.
Taught by Industry Experts
Accredited Certification
Earn recognised certifications by Singapore's Workforce Skills Qualifications (WSQ). Our courses offer a credible pathway to professional growth.
Learn from Industry Veterans
Our training courses are taught by seasoned experts in their respective fields, who bring years of practical experience to add to your learning journey.
Immersive Learning and Up-to-date Curriculum
Upskill with up-to-date courses to keep up with the fast-changing industry and gain latest industry insights. Dive into hands-on immersive learning experiences that are applicable to real-world scenarios.
Hear from some of our graduate trainees
Puay Suan Sia
"I attended 2 days course on Integrated Digital Marketing Strategy. Trainer Eugene Tan is very knowledgeable and shared many examples and experiences so that it is easier for us to understand. Staff at ASK training ( JTC Summit) are friendly and helpful."
Candice Lum
"Trainer David is very knowledgeable with relevant industry knowledge and was able to answer all questions raised. ASK Training Centre is also a very well run centre with friendly and helpful staff and ensures safe distancing and all requests of students are met. I strongly recommend everyone to attend SEO class at ASK Training Centre. Kudos to ASK team!
I will return to attend other courses like Digital Marketing."
Daniel Ariffin
"Trainer was very competent and trained the attendees well. There was a lot of banter going on as there were attendees of different levels with all Q&A attended to professionally , which made the learning process more interesting as compared to simply going by the books. Training syllabus and the manual provided were adequate and well laid out. Training facilities were excellent and the pantry well stocked for the rest breaks."
Have Questions?
Speak to our programme consultants and have them answered!
Download Course Brochure Form
"*" indicates required fields