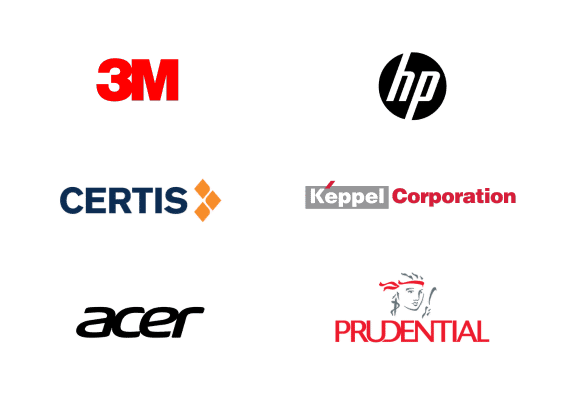 Overview of Course
Embark on a comprehensive journey into the world of operating systems and desktop support with this 2-day Operating Systems and Desktop Support course. This course is carefully designed with a hands-on approach to equip you with the essential skills and knowledge to install, configure, and maintain predominant operating systems, including Windows OS. Moreover, this course extends its realm to cover the intricacies of virtualised environments, emphasising industry best practices.
This course introduces you to effective desktop support techniques, ensuring timely and efficient problem resolution. It also delves deep into the setup and customisation of operating systems within virtualised settings, enhancing your proficiency in managing and optimising desktop systems.
Whether you want to advance your career or bolster your IT expertise, this course is your gateway to mastering operating systems and desktop support.
Learning Outcomes
Upon completion of this course, trainees should be able to:
Possess a comprehensive understanding of operating systems' role in managing computer resources, distinguishing features and functionalities of major platforms, and mastery over essential OS-related terminologies and concepts.
Perform configuring Windows OS across physical and virtual environments, managing user access with security best practices, and ensuring the system's stability and security through timely updates and patches.
Build capabilities to excel as desktop support technicians, boasting robust communication and troubleshooting expertise, leveraging remote support mechanisms, and adeptly handling prevalent desktop issues to elevate end-user satisfaction and productivity.
Develop a deep understanding of virtualisation principles, recognise its multifaceted benefits, and gain expertise in establishing and tailoring virtualised operating systems on leading platforms such as VMWare and VirtualBox.
Build capabilities to optimise operating system performance, effectively employ disk management strategies, actively monitor and mitigate system inefficiencies, and promptly address performance-related issues, ensuring a consistent and efficient experience for end-users.
Identify and counteract common security threats, implement stringent security protocols for Windows OS, and establish resilient data backup and recovery mechanisms, guaranteeing the safeguarding and retrievability of vital data even in the face of potential threats or system malfunctions.
Who Should Attend
This course is suitable for IT professionals, support staff, and system administrators seeking to enhance their skills in operating system management and desktop support. It's also suitable for tech enthusiasts, career advancers, small business owners, and students interested in expanding their IT knowledge.
Prerequisites
To enroll in this Operating Systems and Desktop Support course, you should possess the following:
1 GCE 'O' level or equivalent; OR
NITEC/Higher NITEC; OR
Mature candidates (≥ 30 years old with 8 years' work experience in an ICT-related field); OR
Candidates with other qualifications will be considered on a case-by-case basis
Instructional Methods
Lectures & Demonstrations
Hands-On Lab Sessions
Group Discussions & Collaborative Learning
Problem-Based Learning (PBL)
Practical Application
Certification
Upon successful completion of the WSQ Operating Systems And Desktop Support course assessment, participants who have attended at least 75% of the course will receive a SkillsFuture WSQ Statement of Attainment (SOA), along with a Certificate of Achievement by @ASK Training.
Introduction to Operating System
Role of operating systems in computing
Overview of Windows OS and virtualized operating systems
Common terminologies and concepts
Installation and configuration of Windows OS
Hardware and software requirements
Installing Windows OS on physical and virtual machines
Initial Setup and configuration
User accounts and permissions
Windows update and patches
Desktop Support Best Practices
Role of desktop support technician
Effective communication and troubleshooting techniques
Remote support tools and techniques
Managing user issues and resolving common problems
Virtualised Environment and Hands-on Activity
Introduction to virtualisation and its benefits
Setting up a virtualisation environment
Hands-on activity: Installing and configuring virtualised operating systems in a virtualised environment
Maintenance and Performance Optimisation
Register maintenance tasks for operating systems
Disk management and optimisation
Monitoring system performance
Troubleshooting performance issues
Security and Data Backup
Common security threats and best practices
Configuring firewalls and security settings
Data backup and recovery strategies
*Participants to troubleshoot their own systems (bring from home) or sample systems will be provided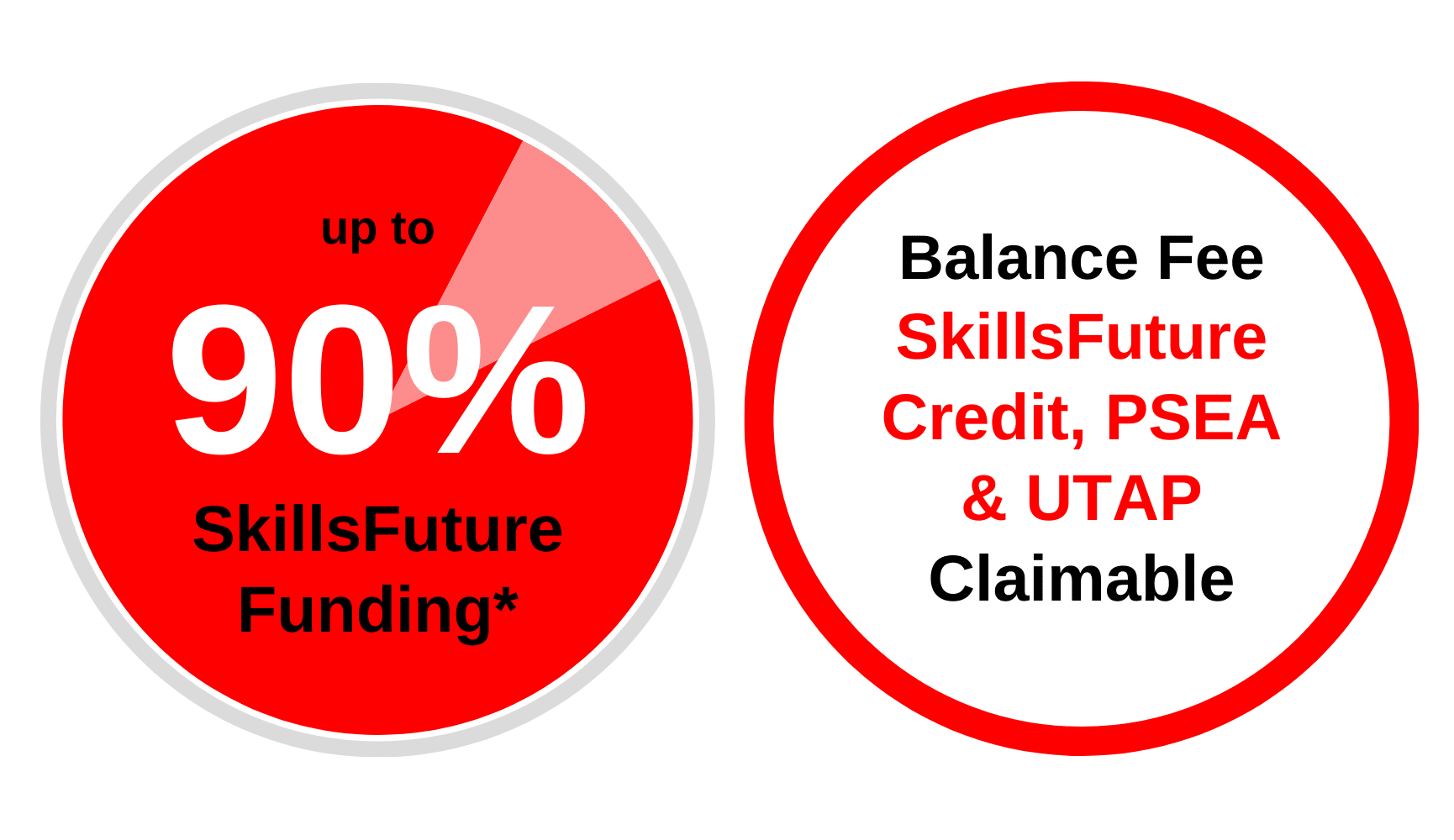 *Eligible for Singaporean Citizens, Permanent Residents, and Long-Term Visit Pass Plus Holders
Course Fee:
S$550 (exclusive of 8% GST)
Course Fee After Eligible SSG Subsidies:
From S$68.20 (inclusive of 8% GST) after 90% SSG Subsidies
Learners
 
Singaporean Citizens ≥ 40 years old
S$68.20

 (after SSG 90% Funding)



SkillsFuture Credits

can be used on top of existing subsidies

Singaporean Citizens, PRs or LTVP+ Holders ≥ 21 years old
S$178.20

 (after SSG 70% Funding)





For Singapore Citizens learners aged ≥ 25 years old

SkillsFuture Credits

can be used on top of existing subsidies.

For Singapore Citizens aged 21-31

Post Secondary Education Account

Funds can be used.
Learners
SMEs
Non-SMEs
Singaporean Citizens, PRs or LTVP+ Holders ≥ 21 years old
–
S$68.20

 (after SSG 90% Funding)



SkillsFuture Enterprise Credits (SFEC)

can be used on top of existing subsidies

Singaporean Citizens, PRs or LTVP+ Holders ≥ 21 years old
S$68.20

 (after SSG 90% Funding)



SkillsFuture Enterprise Credits (SFEC)

can be used on top of existing subsidies

S$178.20

(after SSG 70% Funding)



SkillsFuture Enterprise Credits (SFEC)

can be used on top of existing subsidies
All prices are inclusive of 8% GST.
8 Jurong Town Hall Road #27-01 S(6094344)
10 Anson Road #06-11 S(079903)
Network Fundamentals and Troubleshooting Course
The 3-day Network Fundamentals and Troubleshooting course equips participants with foundational knowledge and practical skills for effective network management, emphasizing differentiation among network types and topologies. With hands-on sessions and a focus on troubleshooting, the course prepares participants for a successful career in network management.
Course Duration:
3 Days (9.00am – 6.00pm)
View course details here
Understanding Computer Hardware and Peripherals Course
In the 2-day Understanding Computer Hardware & Peripherals course, gain practical insights into essential computing components, building skills for PC assembly and upgrades, including the foundational BIOS process. The course ensures participants are well-equipped to comprehend and work with diverse computer hardware and peripherals.
Course Duration:
2 Days (9.00am – 6.00pm)
View course details here
Cybersecurity Essentials Course
The 3-day Cybersecurity Essentials course offers a comprehensive journey from foundational concepts to practical applications, providing the tools and knowledge to navigate the cybersecurity landscape confidently. Participants will gain a foundational understanding, mastering principles, essential terminology, and acquire the ability to identify and mitigate prevalent security threats.
Course Duration:
3 Days (9.00am – 6.00pm)

View course details here Operating Systems And Desktop Support
Learn How to Effectively Manage Operating Systems and Desktop Support
SkillsFuture Credits & UTAP claimable
Course Fee After Eligible SSG Subsidies:
From $68.20 (inclusive of 8% GST) after 90% SSG Subsidies
Course Code: TGS-2023038589
Up to 90%
SkillsFuture Subsidy