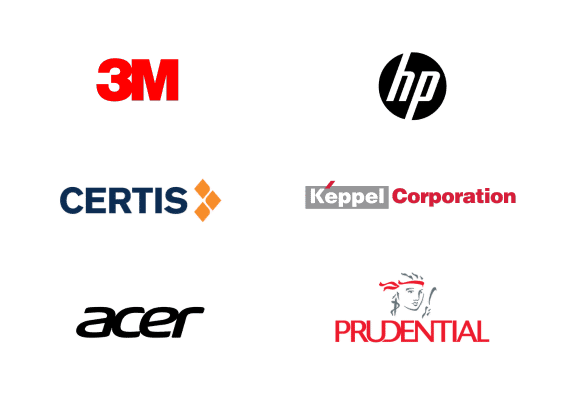 Choose Your Digital Marketing Career Pathway
Get Placed in a Digital Marketing Job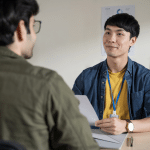 A senior digital marketer can command a salary of up to $180,000 per annum. According to Glassdoor, PayScale, and Robert Walters, the starting monthly salary of a digital marketer ranges from $2,500 to $3,500 per month.
It is difficult to enter the industry without experience or a portfolio. Even as an intern, companies and digital agencies look for candidates with prior experience or an existing portfolio.
This programme will help you:
Enhance your resume (CV)
Build your portfolio
Be equipped with the experience and practical skills to become a sought-after job candidate
Secure a job in a digital marketing role
Become a Freelance Digital Marketer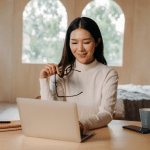 Earn per project (project-based) or recurring (retainer-based) model as a freelance digital marketer. According to an article published on Indeed, freelance digital marketers can charge anywhere between $50 to $200 per hour.
However, it can be difficult to secure a pitch to SME business owners and corporations without a strong personal brand or connections.
This programme will provide you with:
Industry networking opportunities
One-to-one connections with local businesses
Exposure to a global client database
In this 1-year Digital Marketing SkillsFuture Career Transition Programme (SCTP), trainees will learn the full stack of digital marketing and become a competent digital marketer by the end of the programme.
Graduates of this programme will attain 3 full qualifications accredited by SkillsFuture Singapore:
Diploma in Digital Marketing
Specialist Diploma in Digital Marketing
By the end of this programme, full-time job seeking candidates will be placed into a marketing-related job position and part-time/freelance candidates will be assigned freelance work engagements.
Module 1: Digital Marketing Essentials
Module 2: Digital Advertising
Module 3: Social Media Marketing
Module 4: Search Engine Optimisation (SEO)
Module 5: Digital Marketing Analytics
Module 6: WordPress Website Creation
Module 7: Digital Content Creation
Module 8: Copywriting & Content Writing
Module 9: Google Ads
Module 10: Facebook & Instagram Marketing
Module 11: Website and Landing Page Conversion Optimisation
Module 12:  Capstone Project (Digital Marketing Campaign)
Module 13: Advanced Digital Marketing Strategy
Module 14: Advanced Digital Advertising
Module 15: Advanced Social Media Management
Module 16: Advanced Digital Content Marketing
Module 17: Advanced Search Engine Optimisation (SEO)
Module 18: Advanced Digital Marketing Analytics (Google Analytics)
Module 19: Email Marketing
Module 20: Capstone Project (Digital Marketing Strategic Plan)
When you learn with us, you will not only get certified by a recognised certification body, the Singapore Workforce Skills Qualifications (WSQ). You will also acquire extensive knowledge from highly experienced industry practitioners who develop and deliver top quality course content through experiential hands-on learning methodologies. What you can expect:
Industry-recognised WSQ Statement of Attainments
Real world hands-on projects
Comprehensive, up-to-date curriculum and courseware
Post-course coaching and mentorship
Career support services and job opportunities
Be part of an insider community with over 1000+ members
@ASK Training
Instructors are subject matter experts

Instructors are certified facilitators with the WSQ Advanced Certificate in Learning and Performance (ACLP)

Courseware is up-to-date

Curriculum and lesson plan is designed with instructional design frameworks (Kolb's, Gagne, Addie Model)

Training is hands-on with real world project-based assignments

WSQ Statement of Attainments are accredited by SkillsFuture Singapore

Post-training support

Career support and job matching
Other Institutes
Instructors may not have sufficient subject matter expertise

Instructors' teaching experience may be inadequate

Courseware may be outdated

Curriculum and lesson plan may be unstructured and lack engagement

Training may be loaded with lectures without opportunity to practice concepts taught

Certificate may not be recognised

Retaking of modules may be chargeable

Little to no support after the course

No career services offered
Post-Programme Mentorship and Career Outcomes
Our career service support personnel and industry mentors will be readily available to follow up and guide you even after successful job placement and freelance work engagement.
We are dedicated to securing you job placements and freelance work through the following initiatives:
Providing guidance in building and enhancing your Resume (CV)
Providing mentorship in building your portfolio to showcase your skills and experience
Organising job fairs to connect you with businesses
One-to-one job matching and freelance work engagements
Job placements and freelance work referrals through our established business network
Meet Some of Your Instructors and Mentors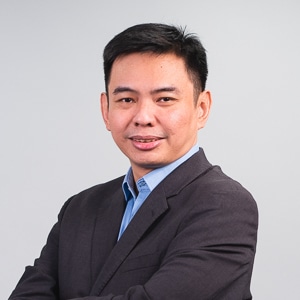 Kelvin Koo
Kelvin is a highly experienced agency leader, digital marketing consultant, and trainer with over 20 years of expertise in crafting and executing effective digital strategies for a diverse range of brands. His contributions have garnered numerous digital effectiveness awards for clients such as Scoot, Audi, Qantas, Klook, Canon, Wine Connection, and Doctor Anywhere, including accolades for search marketing, social media and performance marketing excellence.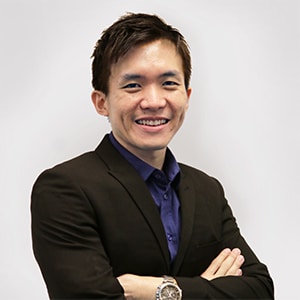 Shaun Lee
Shaun is a highly skilled and engaging trainer with over 11+ years of experience in digital marketing and business development. He is an expert in various digital marketing strategies, including performance marketing, web analytics, social media marketing, SEO, and paid search. He brings real-world experience from working for top brands like Bytedance, Amazon, LinkedIn, and Vision Critical, enabling him to provide practical insights and actionable strategies.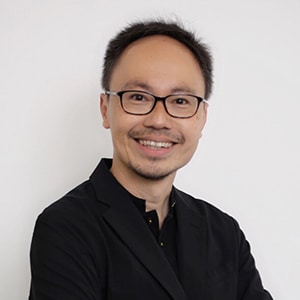 Walter Lim
Meet Walter, Founder and Chief Content Strategist of Cooler Insights. He has worked with over 104 clients, and trained over 6,300 professionals in close to 340 workshops. His clients include Pan Pacific Hotels Group, OTIS, Brother, Bosch, NTUC First Campus, Mount Elizabeth Medical Centre, Gleneagles Penang, ECOLAB, Hwacheon Machine Tools, SPH, and many others.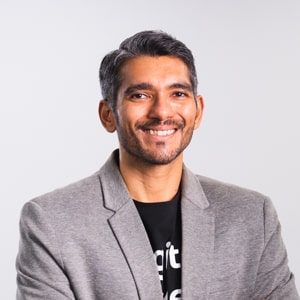 Dhawal Shah
Dhawal is the co-founder and Regional Managing Director at 2Stallions Digital Marketing Agency, an award-winning 360° full-service digital marketing agency since 2012 with presence in Singapore, Malaysia, Indonesia and India. He has trained 2K+ students around the region on various topics including digital marketing and digital transformation. He is also an angel investor and a startup mentor.
Applicants should have a keen interest for digital marketing and advancing digital technologies, possess basic computer navigational and research skills, and be committed to job placement and freelance work.
All applicants will be scheduled for an interview and be required to submit a resume (CV) and complete a pre-enrolment assessment to ascertain their suitability for the programme.
The minimum entry requirements for the programme are as follows:
Minimum N-Levels/O-Levels or equivalent
Programme Fees and Subsidies
Singaporean Citizens, Permanent Residents, and Long-Term Visit Pass Plus Holders will be eligible for up to 95% SkillsFuture funding.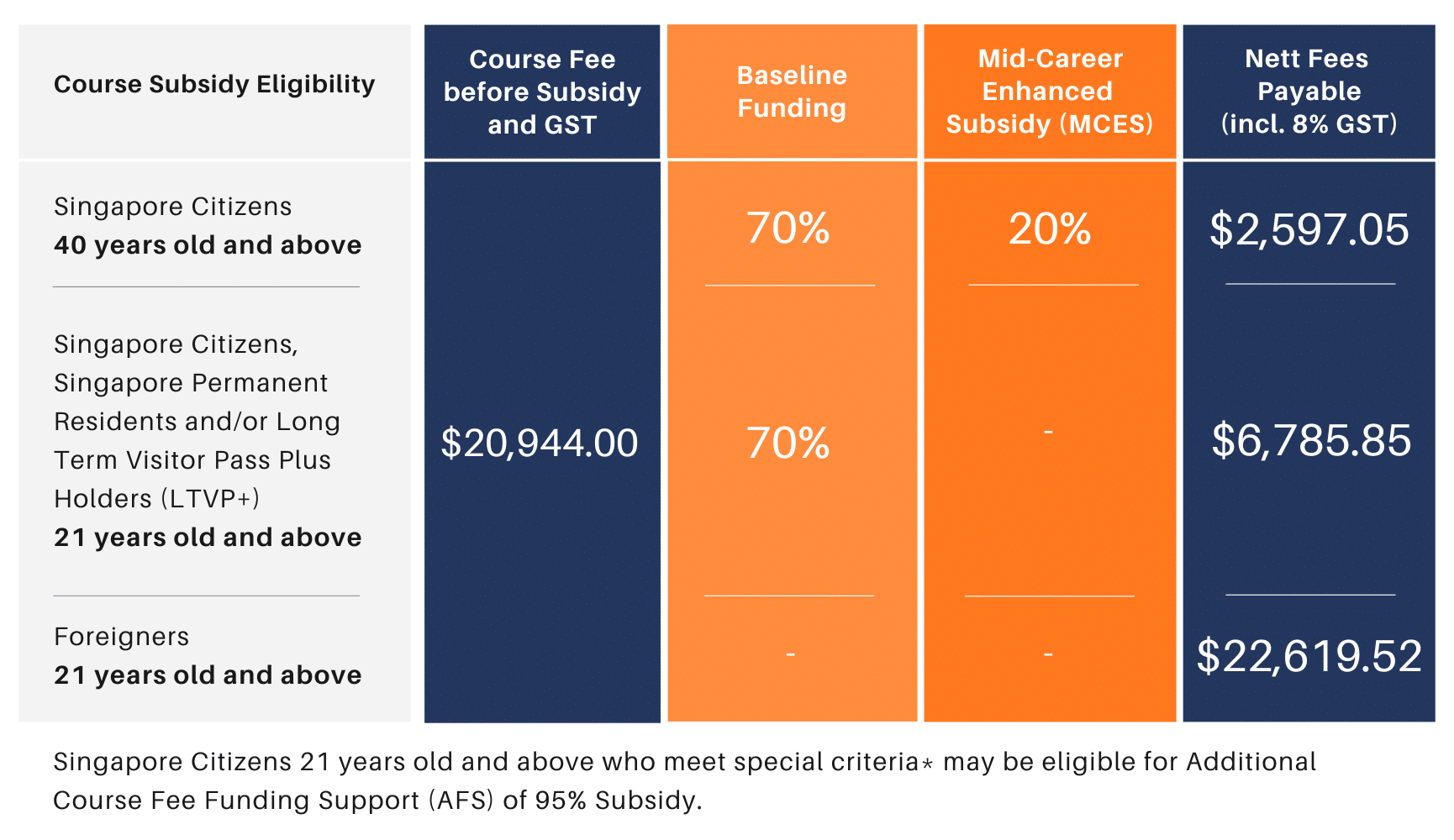 Criteria and/or Requirements for Course Subsidies
Baseline Funding Criteria and/or Requirements
Trainee is 21 years old and above, and a
Singaporean Citizen; or
Permanent Resident; or
Long Term Visitor Pass Plus (LTVP+) Holder
Will be eligible for 70% SkillsFuture Funding.
Nett course fee payable (including 8% GST): S$6,785.85
Course fees can be further offset by SkillsFuture Credit for Singapore Citizens aged 25 and above. Singapore Citizens aged 21 to 31 may also offset fees with the Post Secondary Education Account Funds.
Mid-Career Enhanced Subsidy (MCES) Criteria and/or Requirements
Trainee is 40 years old and above, and a Singaporean Citizen, will be eligible for 
90%
SkillsFuture Funding.
Nett course fee payable (including 8% GST): S$2,597.05
Course fees after subsidies can be further offset by SkillsFuture Credit.
Additional Course Fee Funding Support (AFS) Criteria and/or Requirements
Trainee is 21 years old and above, a Singaporean Citzen, and
Has been in long-term unemployment of 6 months or more*; or
Recipient of ComCare Short-to-Medium Term Assistance (STMA)* or Workfare Income Supplement (WIS)*; or
Person with Disabilities
Will be eligible for 95% SkillsFuture Funding.
Nett course fee payable (including 8% GST): S$1,549.85
Course fees after subsidy can be further offset by SkillsFuture Credit for Singapore Citizens aged 25 and above. Singapore Citizens aged 21 to 31 may also offset fees with the Post Secondary Education Account Funds.
*Supporting documents such as CPF, approval letter, and/or payout letter is required to be submitted upon registration. You may request a copy from MSF Social Service Offices or via CPF's Workfare Portal.
Programme Intakes and Duration
Total duration:
13 months (Full-time)
Programme Schedule:
Intake schedules will be released to students upon acceptance of application.
Speak to Your Programme Consultant
Have questions? Speak to our programme consultants and have them answered!
"*" indicates required fields
Become a Digital Marketer Today
Step into one of the most in-demand jobs in today's digital era.