(SCTP) SkillsFuture Career Transition Programme
Digital Marketing Programmes
Educators for leading brands
Years of Training Expertise
Learn essential digital marketing skills such as social media marketing, SEO, SEM, email, and content marketing with up to 95% funding and job placement assistance.
(SCTP) Advanced Certification in Digital Marketing
SkillsFuture Career Transition Program
Coming Soon
2023 course materials
Learn essential skills and tools to kickstart your journey on the digital stage. Create powerful and dynamic digital strategies, and access modern, career-defining training covering all key digital marketing disciplines
(SCTP) Diploma In Digital Marketing
SkillsFuture Career Transition Program
Coming Soon
2023 course materials
This Diploma is specially curated to provide learners with a strong understanding of the changing fundamentals of marketing necessary to be successful in the thriving digital space, and equips them with the practical knowledge and skill sets to strategize, plan and execute effective digital marketing campaigns utilizing a suite of market-ready and market-proven digital marketing tools.
(SCTP) Specialist Diploma in Digital Marketing
SkillsFuture Career Transition Program
Coming Soon
2023 course materials
This Diploma caters to the emerging industrial need for digital marketing talents. It aims to nurture highly specialised digital marketing practitioners. Mid-career marketing professionals, business executives, entrepreneurs or any learners who wish to acquire professional advancement and deepen their knowledge of contemporary practice of Marketing
Our team of digital marketers are passionate individuals, dedicated to imparting their years of knowledge and experience to our learners.
Kevin Dam
10 years of experience gathering thousands of auditing hours on 300+ websites in all industries such as MSIG Insurance, Bizcover Insurance, TWG Tea, Aura Group, Merger Markets (Acuris)
Shaun Lee
Shaun had the opportunity to consult top brands like Grab, Oracle, Microsoft, Salesforce, NUS (and more) with their online marketing & go-to market strategy. Awarded by Linkedin as a top paid media specialist
Walter Lim
Walter is the Founder and Chief Content Strategist of Cooler Insights, with 27 years of leadership experience in content & social media marketing, PR, strategy, and industry development.
Dhawal Shah
Managing Director at 2Stallions Digital Marketing Agency, an award-winning full-service digital marketing agency. He has overseen more than 250 successful digital marketing projects.
Razy Shah
Co-founder of 2Stallions Digital Marketing Agency- an award-winning full-service agency. Razy has over a decade of experience spanning across corporate sectors such as digital marketing, business development and management.
what our Students have to say
I attended 2 days course on Integrated Digital Marketing Strategy. Trainer Eugene Tan is very knowledgeable and shared many examples and experiences so that it is easier for us to understand. Staff at ASK training ( JTC Summit) are friendly and helpful.
Puay Suan Sia
5* Google Review
Course content are relevant and informative. Mr Eugene delivered the course clearly and provides a lot of useful information that helps in Digital Marketing. There are a wide spectrum of courses offered.
Leemin Foo
5* Google Review
I have gained information and knowledge in ICT. In my own opinion, @ASKtraining have this unique method of teaching, to make sure it's understandable and interesting. Gives me this thirst for knowledge on ICT.
Chief Checker
5* Google Review
Trainer was very competent and trained the attendees well. There was a lot of banter going on as there were attendees of different levels with all Q&A attended to professionally , which made the learning process more interesting as compared to simply going by the books. Training syllabus and the manual provided were adequate and well laid out. Training facilities were excellent and the pantry well stocked for the rest breaks.
Daniel Ariffin
5* Google Review
I have attended a digital marketing course last week. the trainerJoshua always offers for help if you're difficulties during lesson,solutions and laptop as for new users that'd me more confident about this digital marketing role,which I'm from different trade. I so grateful and I have make another arrangement courses with the @asktraining. trainer Joshua's passion about his work what you asked and he'd willing to share .he's selfless man. I'm sure many others trainer also very good 👍
Sylvia See
5* Google Review
David Aw is very professional and shares his Digital marketing experiences with learners. He even spent part of his lunch break to coach learners who needed his guidance to use the computer. He also went beyond the course content to make learners mire confident in using the computer. Thank you David Aw. I will certainly recommend friends to your course. Cheers Jenny Ho
Jenny Ho
5* Google Review
This is the first time I took an online class and I'm glad I took the class with ASK Training. First of all, they made a nice gesture in offering to loan one of their laptops to me for free. They also had Zoom orientation which I felt was very useful in giving me the confidence to learn online. Their trainer was wonderful too. Not only was she very knowledgeable, she was also very patient with us. All in all, it was an excellent learning experience!
Kelly Chong
5* Google Review
Attended the SEO class lately and it was a fruitful experience as I get to better understand the process and tools that we can apply to better manage our biz. Excellent training and pleasant experience provided by ASK Training. I recommend for people to attend the course if you would like to upgrade yourself 🙂
Leow Zhen Wei
5* Google Review
1. Trainer was very patient n keep cool even with irritating students.
2. He is very experienced n professional in handling some situations.
3. He is jovial n used words fm the mouths of the students to create a friendly n stress free environment.
4. His teaching makes one enjoy going back to classroom environment without feeling the 'old age' fear n shyness of learning.
Margaret Tay
5* Google Review
The Digital Marketing Course is a very useful and interesting course for people who want to make use of the online platforms to set up online business . The course modules provide relevant theories , information, knowledge and practical tips we can use to for our online business . The trainers are very professional in delivering each of their modules and are very engaging and helpful thus make learning fun and easy for us to follow. Great course that will recommend to friends .
Kin Chen
5* Google Review
Its my 1st time enrolling to a training centre and it has been a smooth process from applying for the course all the way to end. The staff including the trainers are very professional and friendly. The staff are also very accomodating and trainers made their points very clear. Huge thanks to Mr Rasidi Ahmad and Mr Philip Gan who was my trainers for their helpful experience and guidance.
Sharifah Yahya
5* Google Review
Feel free to contact us if you have any queries.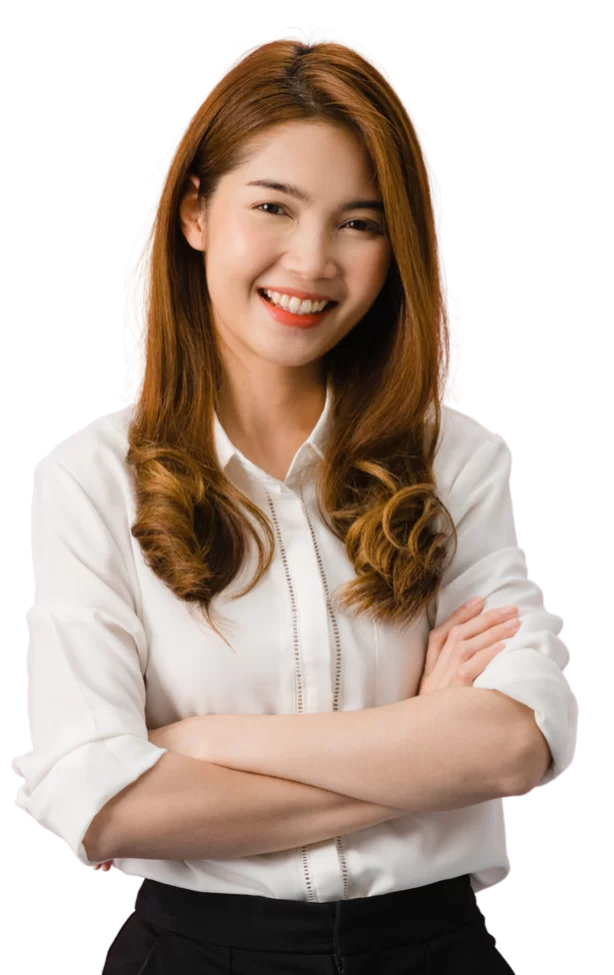 Tel: (+65) 6484 6723
Whatsapp: (+65) 9430 3852
Fax: (+65) 6567 3283
Email: [email protected]
8:30 a.m. to 6:00 p.m. Monday to Friday, excluding Singapore Public Holidays. For walk-in registration, please visit us at the West Branch (The JTC Summit).