Microsoft PowerPoint Courses
Are you in search of Microsoft PowerPoint training programs in Singapore that can enhance your workplace efficiency and facilitate your career advancement? As a SkillsFuture Singapore-certified Approved Training Organization (ATO) since 2014, we provide a wide array of Microsoft PowerPoint training courses. Enrolling in these PowerPoint training programs will equip you with valuable skills and competencies currently in high demand among Singaporean employers.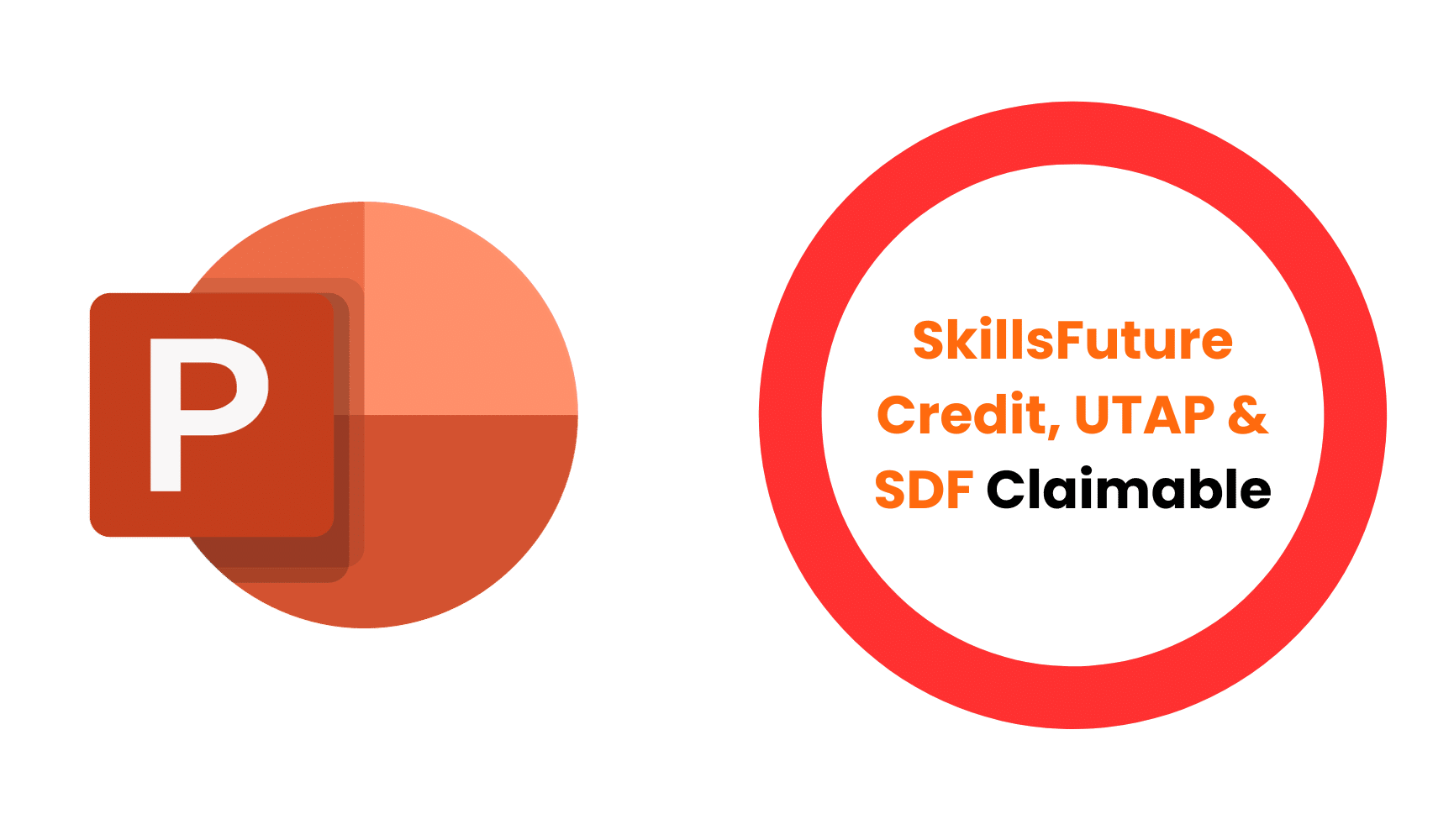 *Funding not applicable to all courses. Refer to individual course pages for funding eligibility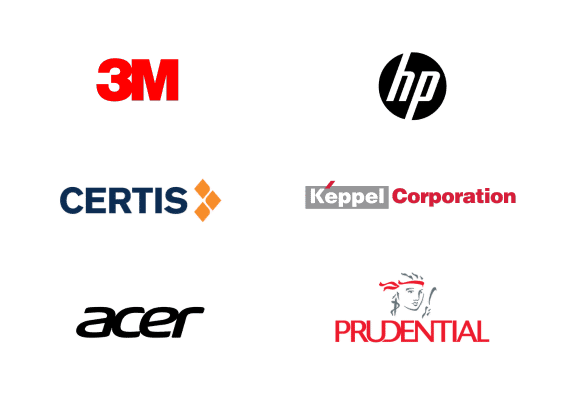 Why Attend Microsoft PowerPoint Training Courses?
Microsoft PowerPoint courses is essential for career growth and professional success. These courses empower you to unleash creativity, enhance communication, and increase productivity through efficient presentation design and automation. Proficiency in PowerPoint not only bolsters your resume but also boosts confidence and adaptability in various industries. 
Unlock Creativity
Microsoft PowerPoint is a versatile tool that goes beyond simple presentations. Our courses will teach you how to unleash your creativity, allowing you to design visually appealing and engaging presentations. You'll learn to use various multimedia elements, animation, and design principles to captivate your audience.
Enhanced Communication
Effective communication is crucial in today's business world. Our courses will teach you how to structure your content, tell compelling stories, and convey complex information in a clear and concise manner. Whether you're speaking to colleagues, clients, or stakeholders, mastering PowerPoint can help you become a more persuasive communicator.
Enhanced Presentation Skills
Gain expertise in creating visually engaging and impactful presentations, allowing you to convey your message effectively.
Professionalism
Create polished, professional-looking slideshows that leave a lasting impression on colleagues, clients, and stakeholders.
Microsoft PowerPoint Courses
Microsoft PowerPoint 2019 – Basic and Intermediate Course*
Harness the features of PowerPoint 2019 to create impactful presentations for various purposes, such as business proposals, orientation sessions, workflow briefings, marketing presentations, and more. Participants will learn to incorporate transition effects, animations, and various objects like images, clipart, SmartArt, and charts to capture their audience's attention and make a lasting impression.
Taught by Industry Experts
Microsoft PowerPoint 2019 – Advanced Course*
Learn to create dynamic presentations by incorporating customized animations, multimedia elements like video and audio clips, and personalized show settings. Additionally, the course covers the use of action buttons for effective communication and presenter views for better control during presentations. 
Taught by Industry Experts
Creative Microsoft PowerPoint Design Masterclass*
Do you want to learn how to create engaging, well-designed, professional and sleek looking PowerPoint slides? Learn how to make use of the various features and functions that PowerPoint offers to augment your slides and bring your ideas to live today.
Taught by Industry Experts
Earn Your Certification
Earn a certificate of completion, validating your dedication to continuous learning and upskilling, while also enhancing your professional credibility.
Learn from Industry Veterans
Our training courses are taught by seasoned experts in their respective fields, who bring years of practical experience to add to your learning journey.
Immersive Learning and Up-to-date Curriculum
Upskill with up-to-date courses to keep up with the fast-changing industry and gain latest industry insights. Dive into hands-on immersive learning experiences that are applicable to real-world scenarios.
Hear from some of our graduate trainees
Melissa Koh
"Attended Microsoft Powerpoint Course, Mdm Foo Soon Jong is a very experience and patience trainer. Kelly is friendly and helpful to all my general enquire. I will be back to attend more courses."
Ee Ling
"The trainer, Benjamin Song, possesses a wealth of knowledge and expertise in the digital marketing space and goes above and beyond to ensure that each session is engaging and peppered with humour."
Daniel Ariffin
"Trainer was very competent and trained the attendees well. There was a lot of banter going on as there were attendees of different levels with all Q&A attended to professionally , which made the learning process more interesting as compared to simply going by the books. Training syllabus and the manual provided were adequate and well laid out. Training facilities were excellent and the pantry well stocked for the rest breaks."
Have Questions?
Speak to our programme consultants and have them answered!
Contact Us
"*" indicates required fields